By Chad Rader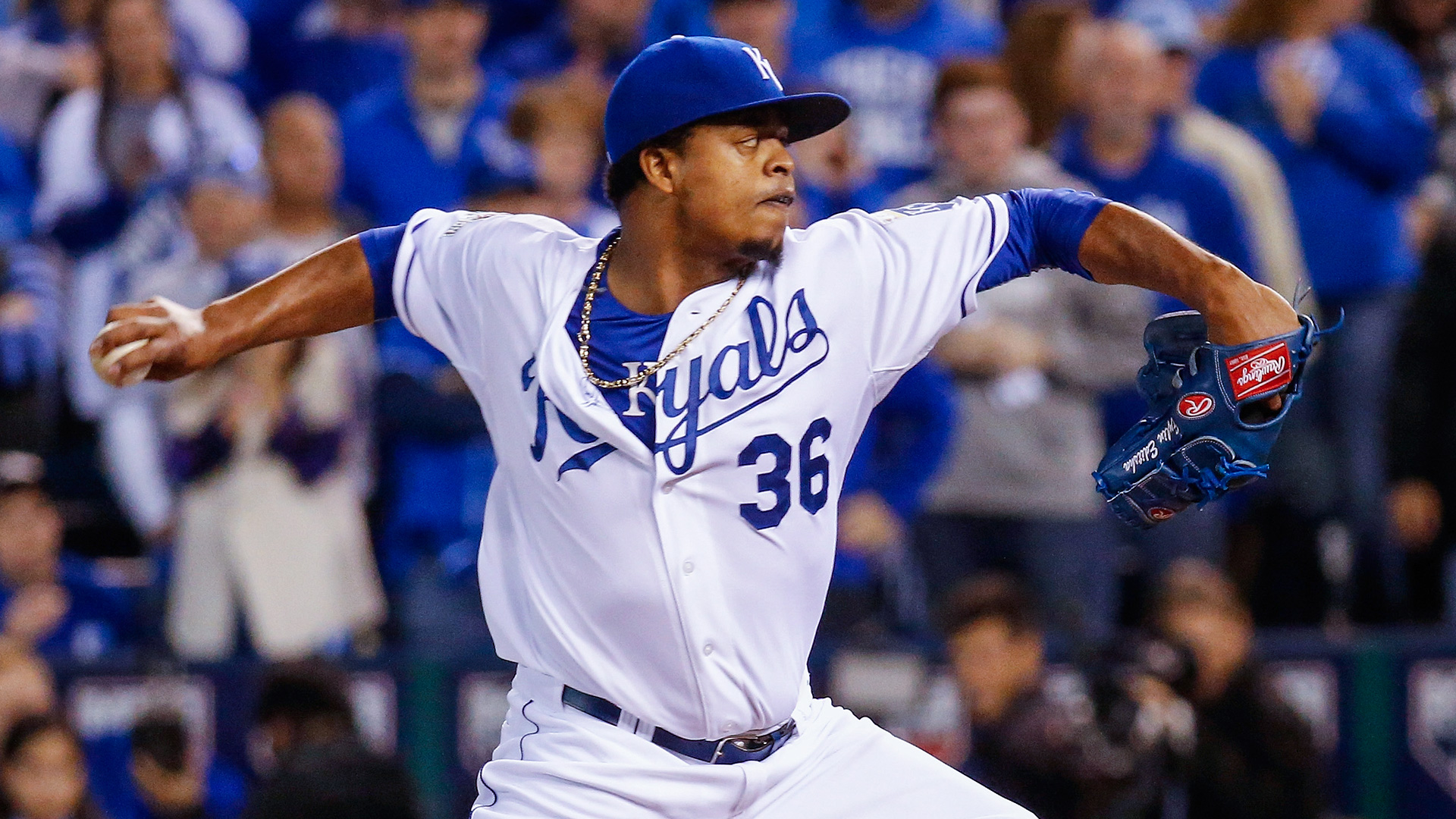 The trade deadline came and went, and unless you categorize a swap of Brett Eibner for Billy Burns as big news, the Royals went without making a peep at the deadline.
Now, that isn't a totally bad thing in some regards. First, the Royals weren't buyers, so fans weren't going to get excited about any deal Kansas City made anyway. Trading Kendrys Morales for a Class A pitcher that someone like me has to dig around and post a review from last spring in Baseball America or Baseball Prospectus doesn't get the adrenaline flowing for any fan.
At the same time, Royals fans may wonder why Kansas City sat pat on a year that looks to fail to reach the same stratosphere as 2014 and 2015, especially after a four-game sweep at Texas. However, the Royals can still make a deal after the deadline if a Morales or Edinson Volquez clears waivers – which can be done easier now than in years past. And if the Royals somehow were to wake up and rip off 10 straight wins or win 12 of 15 and narrow an 8.5 deficit in the Wild Card race to say 3.5, then KC still has its roster in place.
And if Dayton Moore doesn't deal Volquez, he could bring a high draft pick next year if Kansas City keeps him through 2015, offers him a qualifying offer (and he declines). And the draft pick may have more upside than any prospect the club was being offered.
Plus, with a bad free agent pitching market next year, and if Volquez accepted the offer, shoot, that may not be the end of the world for 2017 either.
Of course, the Royals hands were tied as the deadline approached, with injuries to Luke Hochevar and Wade Davis hampering any potential trades invoving relief pitchers (I would've deal Hochevar, and the rumors of Davis + Ian Kennedy in a trade would've been intriguing had there been a suitor). So the flexibility also was restricted as August 1 hit.
So, at least for today, Kansas City sat pat and didn't take a deal just to take a deal. Which is the worst deal to make, as it stirs up the clubhouse, sets a tone you'll take under value as a GM and undermines KC's philosophy to always be looking to win each and every game, than throw in the towel and make a bad deal - just to make a trade.